BAI, FAO enhances animal information system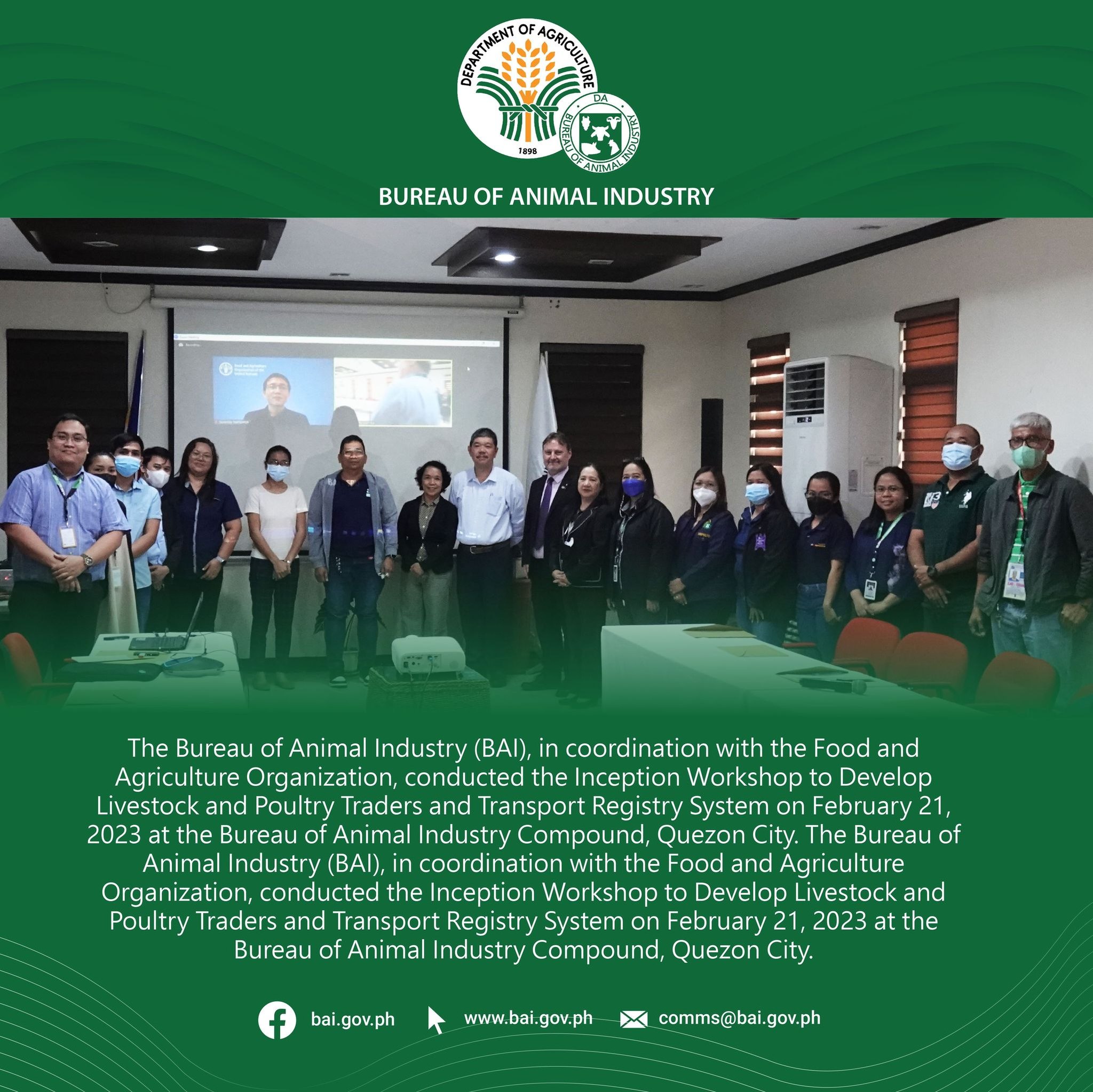 The integrated online registry and shipping system is expected to provide significant support in the efficient implementation of RA 11302 (Ease of Doing Business and Efficient Government Service Delivery Ac of 2018) and formulation of policies that will make the livestock farmers profitable.

"This current paper-based application is laborious and does not allow systematic storage of information submitted by the applicants. This system is expected to improve the efficiency and effectiveness of the services of the BAI as this registry system is planned to be integrated with the BAI's Online Local Shipping Permit system." BAI Director Dr. Paul C. Limson reiterated.

FAO Representative in the Philippines Mr. Lionel Dabaddie underscored the importance of enhancing the animal health information system.

"This will make the livestock production more sustainable while achieving optimal health of human and animal environment. I am looking forward to everyone's contribution to deepen the understanding of the stakeholders on the project." Mr. Dabaddie said.

The TCP project aims to streamline the current application process by migrating it from the current manual/paper-based to a web-based or online application for a more efficient, transparent and reliable delivery of Handler's License and Livestock Transport Carriers Certificate of registration to our stakeholders. Validation of licenses and certificate of registration will be quicker and readily available since all information will be stored in a secured database and can be easily accessed online.

Attendees to the inception workshop included FAO Regional Office for the Asia and the Pacific Livestock Development Officer Sonevilay Nampanya, FAO Representatives, DA-Regional Field Office 3 representatives, Pampanga Provincial Veterinary Office representative, private stakeholders and BAI personnel. ###