BAI participated in Online-Training Course sponsored by Asia Cooperation Project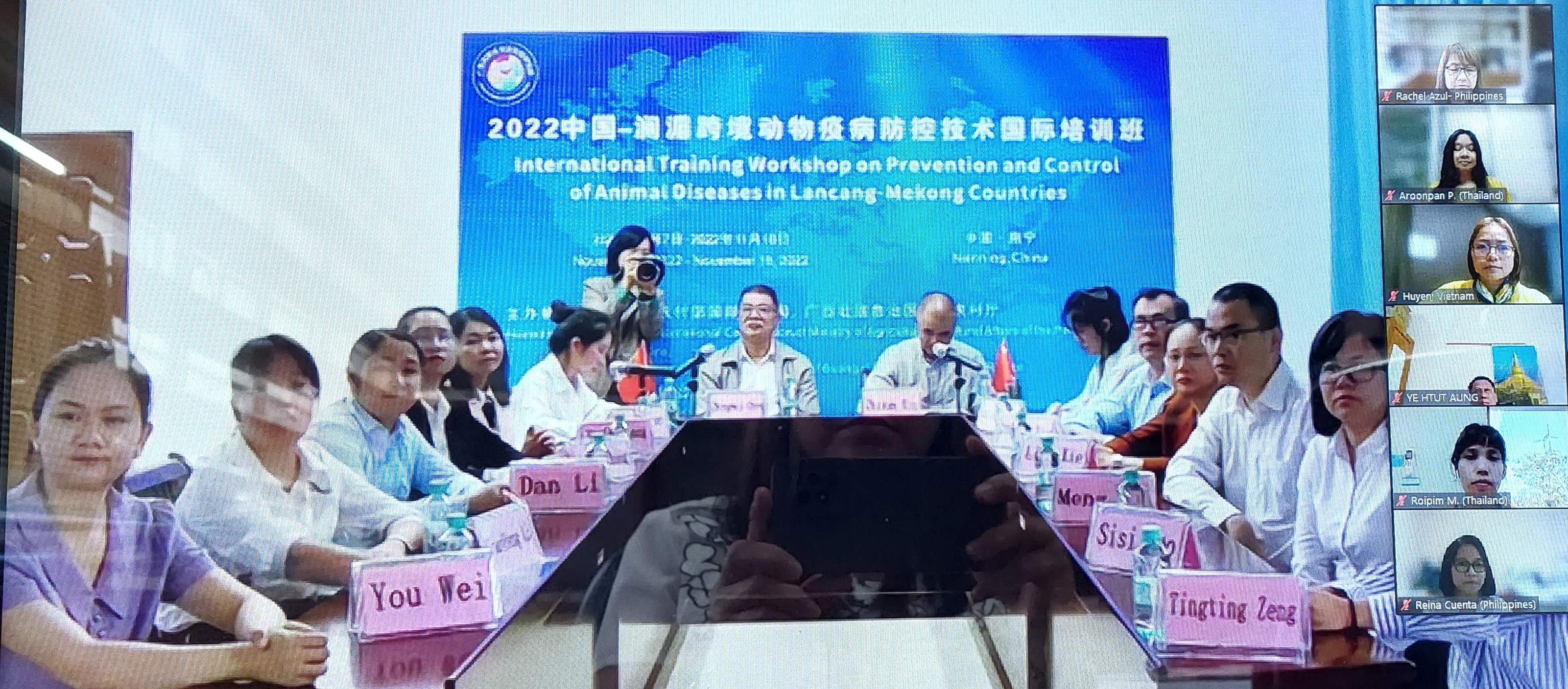 The training discussed disease recognition and identification of appropriate sample types. Early detection of the disease is essential for the implementation of strict sanitary and biosecurity control measures to prevent the spread of the transboundary diseases.  It also fostered connection, collaboration and exchange of strategies on prevention and control of cross-border animal diseases.
A total of 20 Veterinarians and related professionals were trained by the laboratory experts from the Guangxi Veterinary Research Institute on recognition of the important cross-border diseases such as Foot and Mouth Disease, African Swine Fever, Porcine Reproductive and Respiratory Syndrome, Classical Swine Fever and Avian Influenza. Experts also discussed experimental and diagnostic techniques and procedures used in the laboratory.
The training course was funded by the Asia Cooperation Project: Construction of International Joint Laboratory for Prevention and Control of Cross-Border Animal Diseases in China Guangxi-Lankang-Mekong. The Asia Cooperation Fund Project is committed to supporting small and medium sized projects which are initiated under the Lancang-Mekong Cooperation (LMC) Framework delivering benefits to the neighboring member countries of China such as Cambodia, Lao PDR, Myanmar, Philippines, Thailand and Vietnam.
Attendees to the said training were technical staff from the Animal Disease Diagnosis and Reference Laboratory (ADDRL) namely, Dr. Reina Lauren Cuenta, Dr. Brent Kristian Molina and Ms. Maria Isabel Bautista. Dr. Rachel Azul was the Liason expert for the Philippines and presented a short background information on the role of the VLD-ADDRL in animal disease diagnosis in the country.