BAI Updates National Strategic Plan on Zoonoses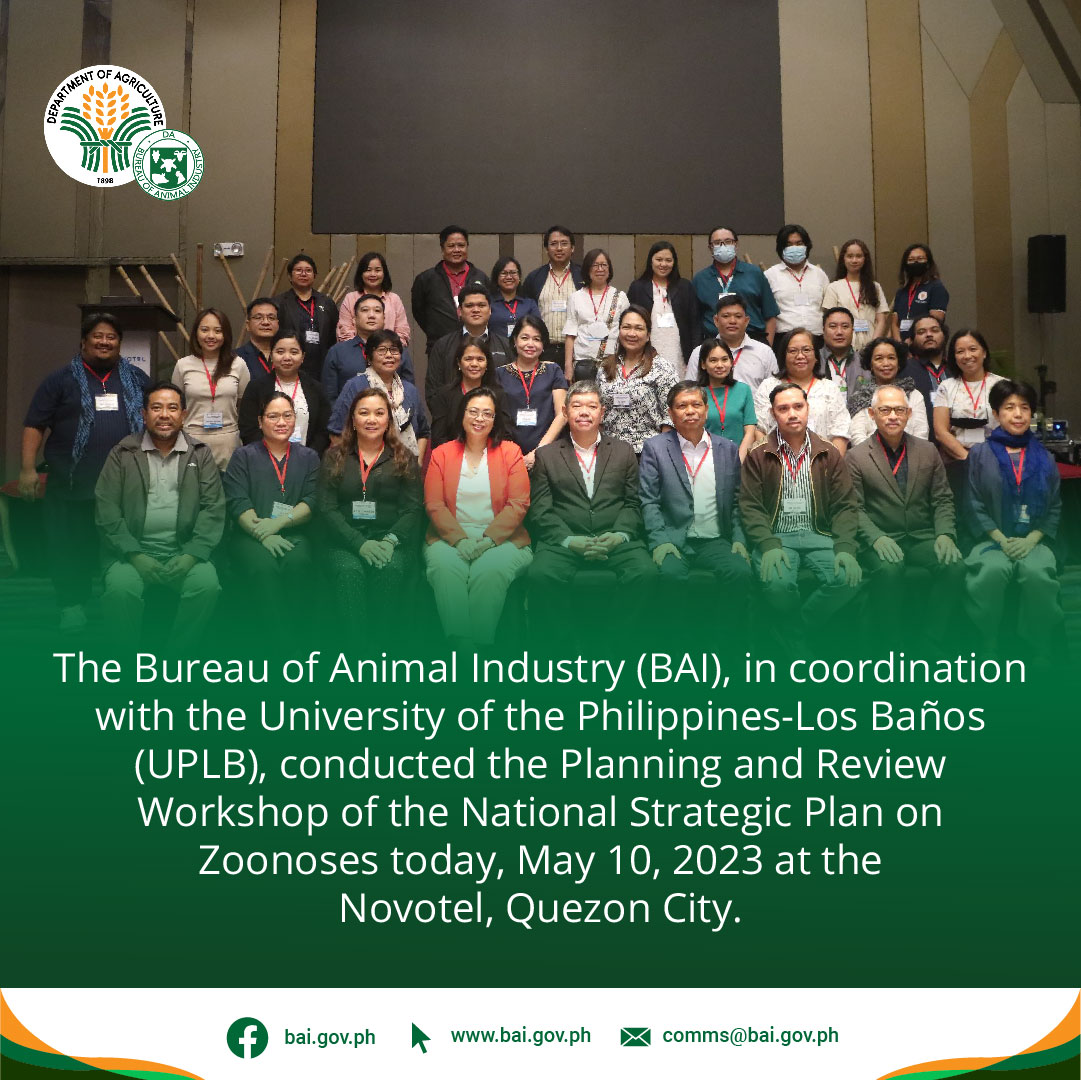 BAI Director Paul Limson reiterated the importance of the workshop in strengthening the country's capacity on preventing and controlling emerging zoonotic diseases.
"This workshop is indeed a perfect platform to further improve and
update out 2016 National Strategic Plan on Zoonoses, develop our plans and actions and strengthen our One Health approach in mitigating priority emerging zoonotic diseases. With all the great minds that are convening today, I am confident that this will be a fruitful discussion that will truly benefit our country's animal, human and environment sector." Dr. Limson said.
The workshop aims to come up with an updated National Strategic Plan on Zoonoses that prioritizes specific zoonotic diseases and possibly address the challenges and gaps of inter-agency collaboration. To strengthen and unify the efforts against zoonotic diseases, the Philippine InterAgency Committee on Zoonoses (PhiICZ) was created through Malacañang Administrative No. 10 s. 2011. PhiICZ is composed of bureaus and institutions under the Department of Health (DOH), Department of Agriculture (DA) and Department of Environment and Natural Resources (DENR). In 2020 it was strengthened with the release of Joint Department Administrative Order 2020-02 that provided guidelines to operationalize the Philippine Inter-Agency Committee on Zoonoses.
Attendees to the workshop included World Organisation for Animal Health-Sub-Regional Representation (WOAH-SRR) DOH-Epidemiology Bureau (DOH-EB) Director Dr. Alethea de Guzman, DENR-Biodiversity Management Bureau, Wildlife Resources Division (DENR-BMB-WRD) Chief Atty. Theresa Tenazas and representatives from the World Bank and United States Agency for International Development. ###