BAI Strengthens Fight Against AMR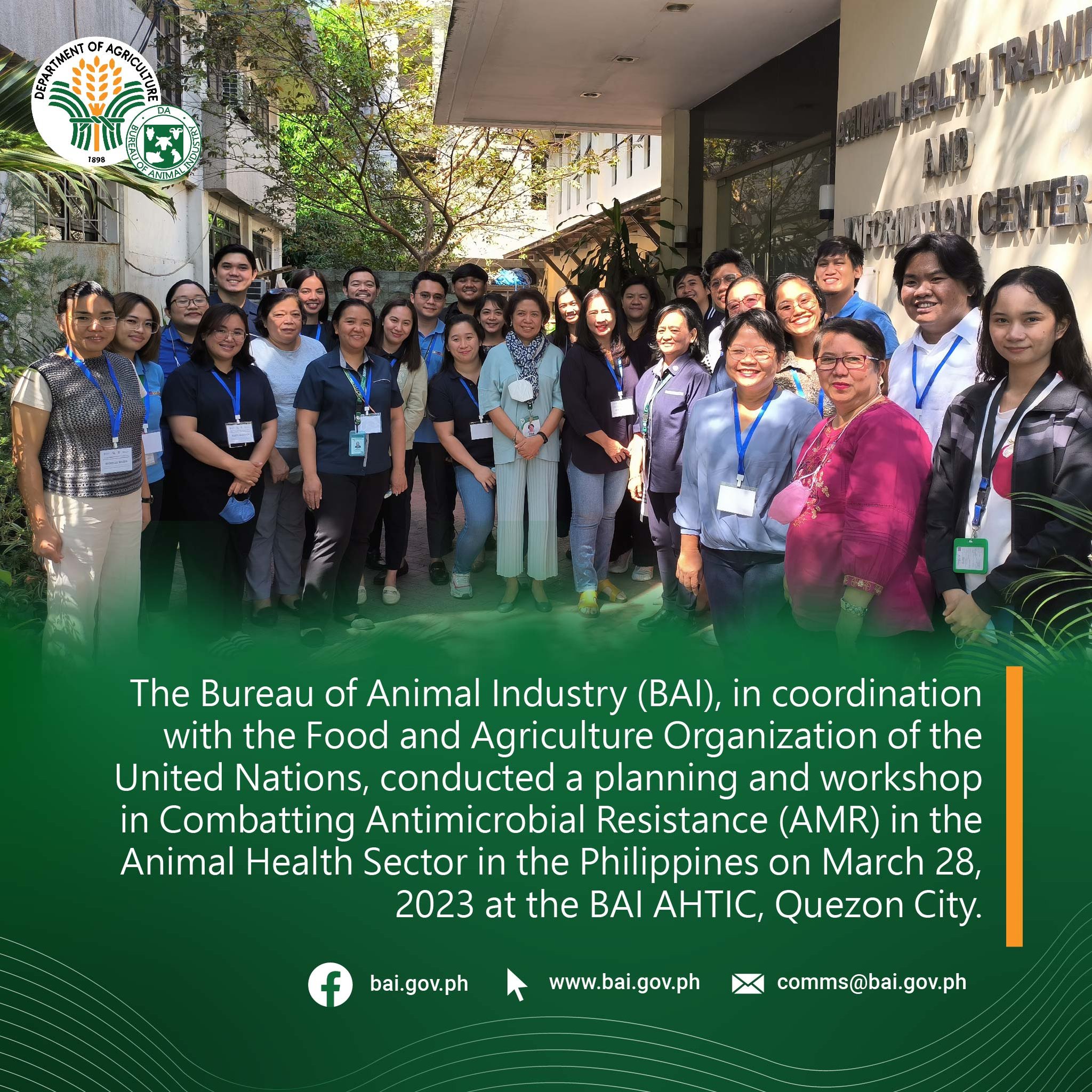 Department of Agriculture (DA) Assistant Secretary Paz Benavidez II reiterated that with all our combined efforts and expertise, we will be able to see the success of the AMR program while safeguarding public health and ensuring food security.
The different Agencies of the Department of Agriculture provided updates/highlights/ achievements and lessons learned in the implementation of AMR Program in the Animal Health Sector. Participants also reviewed and identified the gaps and prioritized the area and activities for continuity from the previous project. Recommended solutions on the identified gaps were then discussed complementing the objective and goals of the Philippine National Action Plan (PNAP) on AMR.
AMR is a globally recognized concern affecting humans and animals in the environment, and the misuse and abuse of antimicrobials in many sectors can have serious consequences to public health. It can spread and transfer to humans directly by ingestion of the products or through environmental run of exposures to resistant organisms.
Attendees included representatives from the Department of Agriculture Office of the Assistant Secretary for Regulations (DA-OASR), Department of Heath Pharmaceutical Division (DOH-PD), Food and Agriculture Organization (FAO), Bureau of Agricultural research (BAR), Bureau of Agriculture and Fisheries Standards (BAFS), Bureau of Fisheries and Aquatic Resource (BFAR), National Dairy Authority (NDA), National Meat Inspection Service (NMIS), Philippine Carabao Center (PCC), and Bureau of Animal Industry (BAI). ###