BAI Director joins new PVDA board courtesy meeting with DA Senior Usec. Panganiban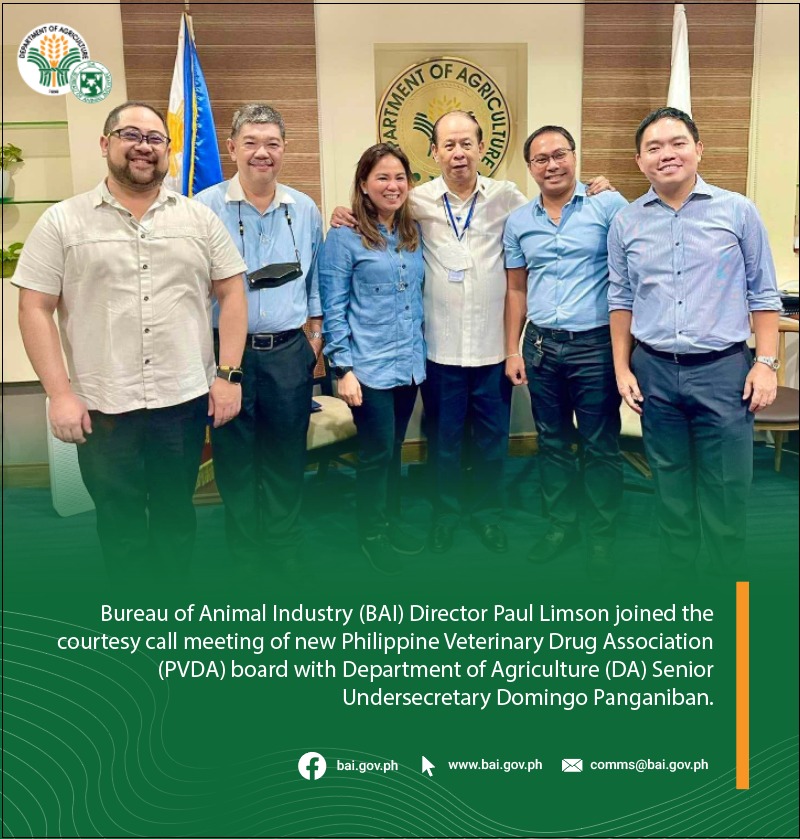 Bureau of Animal Industry (BAI) Director Paul Limson joined the courtesy call meeting of new Philippine Veterinary Drug Association (PVDA) board with Department of Agriculture (DA) Senior Undersecretary Domingo Panganiban.
The meeting tackled discussions on the animal industry of the Philippines and achieving food security.