BAI Celebrates Animal Welfare Week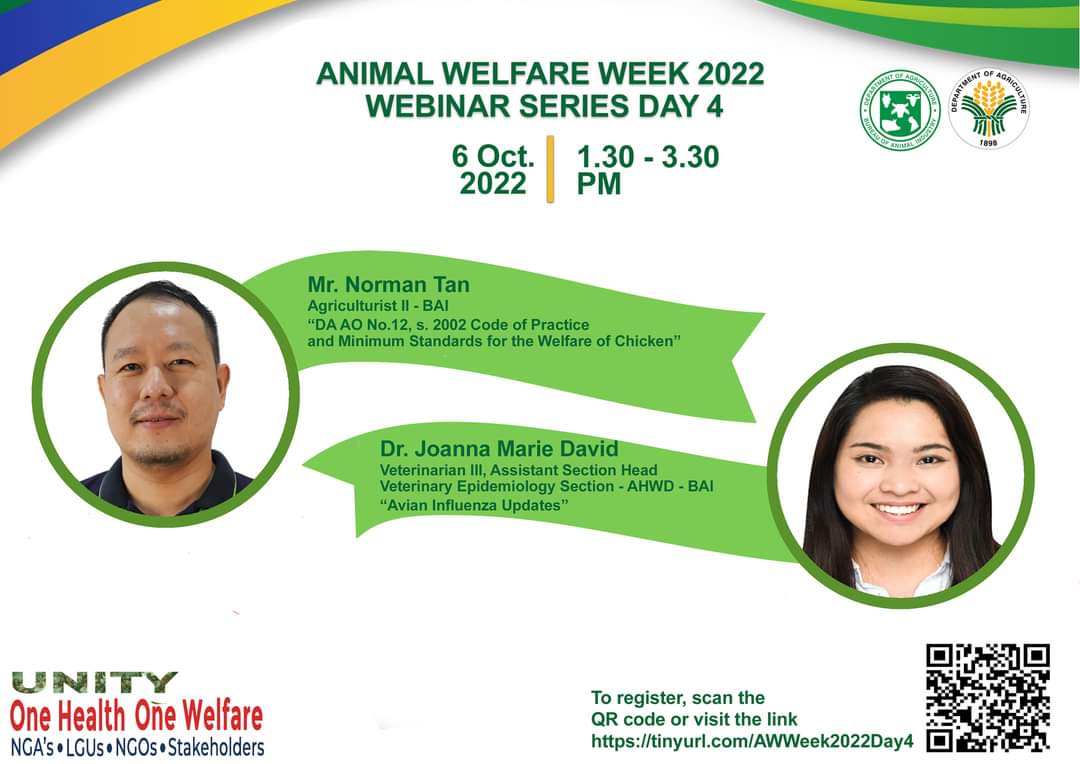 Director Morales highlighted the importance of awareness of veterinary professionals on the legal and moral obligations on the promotion and protection of animal health and welfare. He added that this is imperative as we encounter increasing issues on diseases outbreaks wherein most started on
unregistered facilities and not practicing proper biosecurity protocols.
"In doing so, we are also working towards the promotion of human health and of protecting the environment, for future generations to come." He further reiterated.
This year's theme of "Unity. One Health. One Welfare" was set with the goal of initiating teamwork amongst national and local government units, non-government organizations and the stakeholders towards our common goal of one health and one welfare.
The Animal Welfare Week is celebrated every first week of October, pursuant to Presidential Proclamation 715 to inculcate in the hearts and minds of the Filipino youth to be kind and to love all kinds of animals either domesticated or in wildlife. ###